«What is it to take care of yourself?
Getting paid? Getting laid? Getting married? Getting pregnant? Fighting for visibility in your market? Realizing your potential?
Being healthy, being clean, not making a fool of yourself, not hurting yourself? Shaving in all the right places …»
– Jenny Hval, «Take Care of Yourself», Apocalypse Girl

These garments are made for a modern woman performing in her everyday life. Her sensibility, her fragilities, her subtle daily fights to define her place in our society makes her strong and independent. This girl is real. She wears real garments. How do the garments make her feel? What's in her wardrobe?

Designing with the idea of creating long-lasting and unique pieces, I make garments that are effortless to wear. Almost like taking a menswear approach to fashion I do "Down to earth clothing" with raw finishing, yet the fabrics are luxurious and carefully selected.

I do believe that the ultimate purpose of design and art is to encourage people to develop their own sense of beauty.
This leads us to go deeper into things and steadily grow.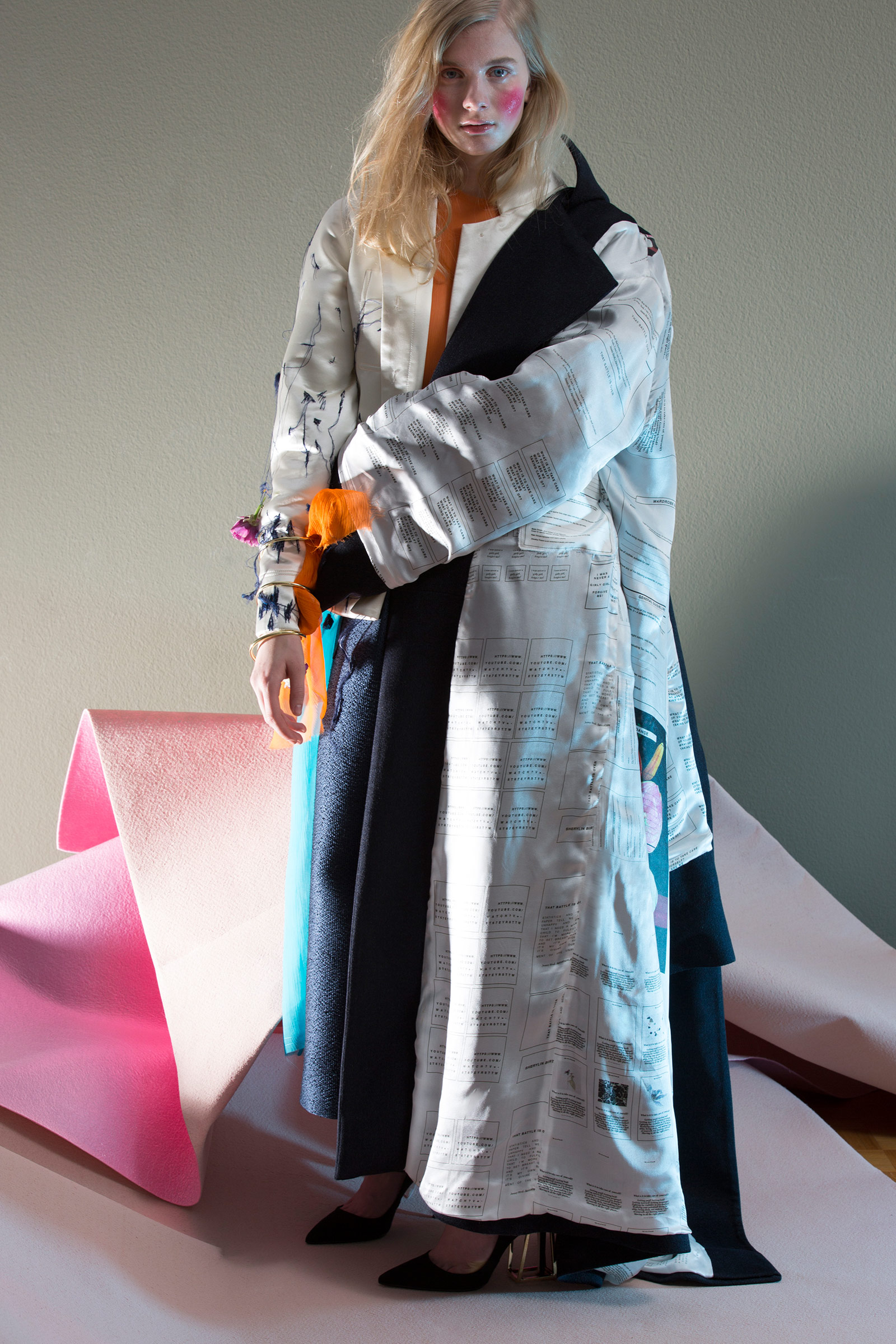 ---
Credits:
Bild: creative direction: Priska Morger, photography: Yasmina Haddad, art direction: Matthias Waldhart, make-up & hair: Martena Duss, styling and production: Jacqueline Loekito, models: Anna Pravorotskaya, Kihako Narisama, Jeremy Nedd, Walid Barbir
Video: Camera: Jef Jacobs with support of Wendy Buck & Chiara Strozzega, Editing : Michiel Helbig with support of Fred Meeuwens & Marine Boey
sherylin.birth@gmail.com